Product Lists & Information:
---
• Home
• Place an Order
• Snacks, Gifts, & Misc.
• Favorite Recipes
• Photos of our Farm
• FAQ
• Contact Us
• Helpful Links
---
Stay updated!
Join our email list to receive occasional news about site updates, new products, sales, and more. We promise not to give your address to anyone else, and you're free to unsubscribe at any time.
---
Get in touch:
2475 340th St.
Laurel, IA 50141
(641) 476-3373
pauls@paulsgrains.com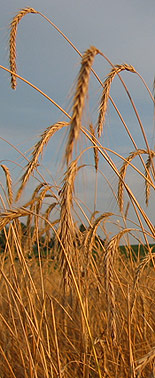 We hope you come back again!




These recipes are ones that we have used for many years and found them to be reliable, delicious, and nutritious. We are glad to be able to share them with you, and hope they'll also become favorites with your family! Feel free to print out these recipes for your own use, and also to share with others.

If you would like to see a particular recipe or type of recipe posted here, please be sure to let us know, and we'll see what we can do. Thanks!
On a gluten-free diet?
Mrs. Sarah Leslie of Ohio has shared many tips for gluten-free cooking, as well as a collection of her favorite original recipes -- click here!
Need bread machine help?
Mrs. Elaine Carr of Oregon has shared many tips on baking with bread machines, as well as five of her favorite recipes -- click here!

"I have been on your site and love your recipes.
I made the quinoa salad. I love your products."
--Customer, S.B.

---