Product Lists & Information:
---
• Home
• Place an Order
• Snacks, Gifts, & Misc.
• Favorite Recipes
• Photos of our Farm
• FAQ
• Contact Us
• Helpful Links
---
Website Special!

Place an order online and receive a free Paul's Grains product sample of our choice! Be sure to check the box on the order form to indicate your interest.
---
Stay updated!
Join our email list to receive occasional news about site updates, new products, sales, and more. We promise not to give your address to anyone else, and you're free to unsubscribe at any time.
---
Get in touch:
2475-B 340th St.
Laurel, IA 50141
(641) 476-3373
pauls@paulsgrains.com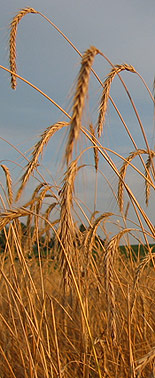 We hope you come back again!



Sesame Cookies
Mix together:
1 c. honey (can be part sorghum, if desired)
2 large eggs
1 1/3 c. oil
1 1/2 c. sesame seeds
1 c. coconut
1 tsp. vanilla

Sift together in another bowl:
2 tsp. baking powder
1 tsp. soda
1 tsp. salt
4 c. Paul's Grains Whole Wheat Flour

Mix all ingredients together well. Drop on cookie sheet and press with fork. Bake at 325 degrees for 12 to 15 minutes.




---