Product Lists & Information:
---
• Home
• Place an Order
• Snacks, Gifts, & Misc.
• Favorite Recipes
• Photos of our Farm
• FAQ
• Contact Us
• Helpful Links
---
Stay updated!
Join our email list to receive occasional news about site updates, new products, sales, and more. We promise not to give your address to anyone else, and you're free to unsubscribe at any time.
---
Get in touch:
2475 340th St.
Laurel, IA 50141
(641) 476-3373
pauls@paulsgrains.com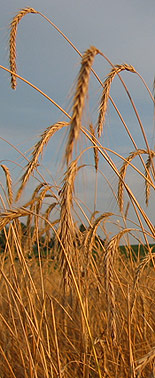 We hope you come back again!



Crockpot Pizza Beans
This recipe was shared with us by a friend, Heather. We all really enjoy its tasty flavor!

2 c. Paul's Colorful Soup Beans (we prefer this 12-bean mix, but almost any other bean combination would work)
3½ c. water
4 tomatoes, chopped (1½ c.)
1 onion, chopped
1½ tsp. dried oregano
3 tsp. salt
¾ tsp. rosemary

Rinse beans, cover with water, and soak overnight. In the morning combine beans and rest of ingredients in slow cooker and cook on high for 6-7 hours. Add 3-6 c. mozarella cheese (grated or chopped) and ¾ c. parmesan cheese, and cook 10 more minutes. Serve with breadsticks, biscuits, cornbread, or crackers.
Makes 3 servings.


---
Sorghum Baked Beans
Rinse 2 c. beans, cover with water, and soak 8+ hours. Drain off water, add 8 c. fresh water, and bring to a boil on stovetop. Turn down heat and cook until beans are soft (approx. 2-3 hr.). Flavor with ¾ c. sorghum and 2½ tsp. salt and cook 10 more minutes. Perfect served with Paul's cornbread/muffins.
Makes 3 servings.




---