Product Lists & Information:
---
• Home
• Place an Order
• Snacks, Gifts, & Misc.
• Favorite Recipes
• Photos of our Farm
• FAQ
• Contact Us
• Helpful Links
---
Stay updated!
Join our email list to receive occasional news about site updates, new products, sales, and more. We promise not to give your address to anyone else, and you're free to unsubscribe at any time.
---
Get in touch:
2475 340th St.
Laurel, IA 50141
(641) 476-3373
pauls@paulsgrains.com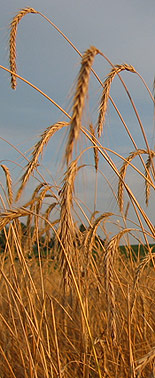 We hope you come back again!



Spelt Raisin Muffins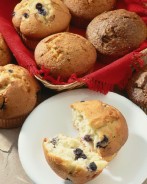 Sift together:
2 cups Paul's Grains spelt flour
1/2 tsp. salt
4 tsp. baking powder

In mixing bowl combine:
2 eggs
1/3 c. oil
1/2 c. honey
1 c. milk

Stir in the dry ingredients just until moistened. Add:
1/2-1 c. raisins or currants (or other fruit)
You may also add 1/2 c. nutmeats if you like.

Bake in greased muffin pans at 425 degrees for 15 minutes.

Makes 12-18 muffins, depending on size.




---