Product Lists & Information:
---
• Home
• Place an Order
• Snacks, Gifts, & Misc.
• Favorite Recipes
• Photos of our Farm
• FAQ
• Contact Us
• Helpful Links
---
Stay updated!
Join our email list to receive occasional news about site updates, new products, sales, and more. We promise not to give your address to anyone else, and you're free to unsubscribe at any time.
---
Get in touch:
2475 340th St.
Laurel, IA 50141
(641) 476-3373
pauls@paulsgrains.com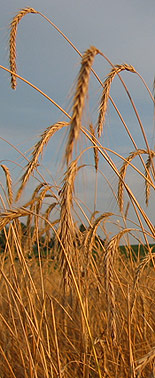 We hope you come back again!



Paul's Grains'
Online or Printable Order Form
Other ways to send your order:
Telephone: (641) 476-3373
Mail: 2475-B 340th St. • Laurel, IA 50141
Email: orders@paulsgrains.com
---
Billing Information
Please fill this section in completely and double-check your accuracy!
Items in red are required.
(Privacy policy)
I wish to pay by Check or Money Order
Checks and money orders (made out to Paul's Grains) may be sent to our mailing address at the left of this page. Be sure to fill out this form, print it from your browser before clicking "Sumit Order", and then mail it with your payment after we confirm your total via email. If you are a first-time customer, orders may be held back until your check clears (not more than 7-10 days).
I wish to pay by Paypal
To pay online through Paypal, simply select this option, fill out and submit the order form, and then wait to send payment until we confirm your total via email. We charge an additional 3% of your total bill to cover mandatory PayPal fees on all transactions--this allows us to keep our prices down for those who pay with other methods, while still offering the convenience of paying online. Please email us if you have questions.
---
Items Ordered:
# of Pounds

Item Description

Price per Pound

Total Price



Grand total:
---
Yes, I'd like to be added to Paul's Grains emailing list, to receive occasional emails of specials, new products, etc.
(Privacy policy)
Important!
If you will be paying for your order by money order or check, please remember to print out this order form and send it with your payment. If you are paying through Paypal, you also may want to print this order form for your own records.

When you are done, please click the "Submit Order" button once, and we will e-mail you confirmation of the total price as soon as possible. Thank you!
---