Product Lists & Information:
---
• Home
• Place an Order
• Snacks, Gifts, & Misc.
• Favorite Recipes
• Photos of our Farm
• FAQ
• Contact Us
• Helpful Links
---
Stay updated!
Join our email list to receive occasional news about site updates, new products, sales, and more. We promise not to give your address to anyone else, and you're free to unsubscribe at any time.
---
Get in touch:
2475 340th St.
Laurel, IA 50141
(641) 476-3373
pauls@paulsgrains.com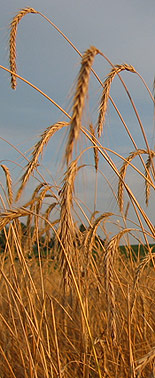 We hope you come back again!



Flax Seed-Date Balls
This easy recipe was shared with us by a Wisconsin customer -- thank you! It is a delicious way to get your daily portion of flax seed.

1 1/4 lb. ground dates
2 1/2 c. ground flax seed
1 c. pumpkin seeds
1 c. sunflower seeds
1 c. almonds
1 tsp. vanilla
(Measure ingredients before they are ground)

After grinding all ingredients (use a nut or coffee grinder for the seeds and nuts and a high speed blender for the dates), mix everything together. Shape into walnut-sized balls (add 1-2 Tb. water if it seems too dry) and roll in ground nuts or coconut. Enjoy!




---