Product Lists & Information:
---
• Home
• Place an Order
• Snacks, Gifts, & Misc.
• Favorite Recipes
• Photos of our Farm
• FAQ
• Contact Us
• Helpful Links
---
Stay updated!
Join our email list to receive occasional news about site updates, new products, sales, and more. We promise not to give your address to anyone else, and you're free to unsubscribe at any time.
---
Get in touch:
2475 340th St.
Laurel, IA 50141
(641) 476-3373
pauls@paulsgrains.com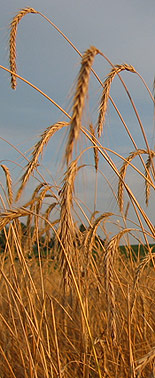 We hope you come back again!



Snacks and Gifts Price List
The following is a partial list of the healthy snacks we have for sale. These make a perfect little addition to a gift, and are great for tucking into a purse or pocket. Don't forget about hiking or traveling - these snacks are perfect to take along, and you can mix and match varieties to create your own custom trail mix. All of the dried fruits listed here are sulphur-free.

Since we don't make or raise these items ourselves, they may occasionally be on back order. We sell them for a flat rate of $1.50/bag, the bags weighing 0.2-0.5 lb., depending on the item and our current buying price for it (we like to pass savings along to you!). Specific questions about any of these items or prices for larger quantities are welcome at snacks@paulsgrains.com. Thank you!

Scroll down the page for our popular Sampler Packs, Colorful Soup Beans, and other items.

Coconut Flakes
Shredded Coconut, Unsweetened
Sunflower Seeds
Sunshine Granola (our special recipe, homemade)
Sesame Seeds
Raisins (chemical free)
Carob Drops
~ Order Form ~
(Since the poundage on these items varies, simply indicate how many of the $1.50 bags you'd like. Thanks!)
---
Other items:
Hot Cereals Sampler Pack -- 6 of our most popular hot cereals, complete with recipes (perfect for gift-giving!), $13.00
Best Sellers Sampler Pack -- 6 of our most popular items, complete with recipes (perfect for gift-giving!), $15.00
Sunshine Granola -- available in the small bags above, this can also be purchased by the pound. It is a delicious recipe carefully homemade in our own kitchen; many have said it's the best granola they've ever tasted! Raisin variety: $4.25/lb., Dried Cranberry variety: $4.50/lb.
Real Salt -- 26-oz. bag for $16.00

Wild Rice (great quality, from Canada) -- 1# for $10.00

Colorful Soup Beans (our own mix of 12 varieties) -- 2# for $8.00
Please let us know if there are any specific items you're looking for. There's a good chance we may have it, or at least be able to find a source for it somewhere!


---