Product Lists & Information:
---
• Home
• Place an Order
• Snacks, Gifts, & Misc.
• Favorite Recipes
• Photos of our Farm
• FAQ
• Contact Us
• Helpful Links
---
Stay updated!
Join our email list to receive occasional news about site updates, new products, sales, and more. We promise not to give your address to anyone else, and you're free to unsubscribe at any time.
---
Get in touch:
2475 340th St.
Laurel, IA 50141
(641) 476-3373
pauls@paulsgrains.com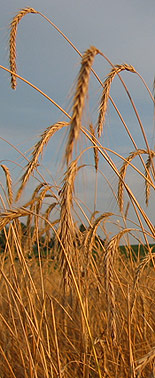 We hope you come back again!



Special Hot Cereal
This recipe is absolutely scrumptious, and will be a treat even for those who aren't big fans of hot cereal. We like it best with millet or quinoa, but it also works with oatmeal, oatgroats, Paul's 7-Grain Cereal, and others.



In a saucepan, bring 2 c. water to a boil and add 1 c. of grain. Reduce heat and simmer for 5 minutes.

Add 1/2 c. thinly sliced apples, 1/3 c. raisins, and 1/2 tsp. cinnamon. Simmer until water is absorbed.

Serve with milk or cream and sweeten to taste with honey or brown sugar (our family's favorite is goat's milk and honey). Enjoy!!

Makes 2-3 servings.




---