Product Lists & Information:
---
• Home
• Place an Order
• Snacks, Gifts, & Misc.
• Favorite Recipes
• Photos of our Farm
• FAQ
• Contact Us
• Helpful Links
---
Stay updated!
Join our email list to receive occasional news about site updates, new products, sales, and more. We promise not to give your address to anyone else, and you're free to unsubscribe at any time.
---
Get in touch:
2475 340th St.
Laurel, IA 50141
(641) 476-3373
pauls@paulsgrains.com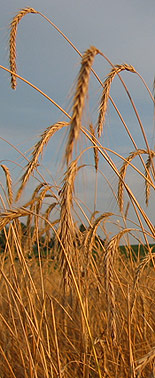 We hope you come back again!



Paul's Grains' Sampler Packs
Are you new to healthy eating and aren't sure which of our products to try first? Want to give a gift to someone, but don't know what they'd like? Check out our new Sampler Packs! You'll get a variety of our most popular items, all measured out and ready for use, along with a handy booklet of recipes and tips that we've tested and enjoyed over the years. Sampler Packs come double-bagged in clear plastic, in a perfect format for shipping and/or gift-wrapping (basket not included).

Currently we offering a Hot Cereals Sampler Pack and a Best Sellers Sampler Pack. Have any questions, or ideas of what you'd like to see in future Packs? Contact us!
---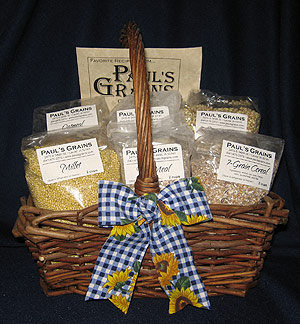 Hot Cereals Sampler Pack
This Sampler Pack includes six of our most popular hot cereals (about 4 servings of each):
You'll also get a booklet with simple instructions for cooking hot cereals, a special hot cereal recipe that is sure to become a family favorite, various tips and ideas for using these grains, and more!

Total shipping weight is 4.2 pounds. Basket not included.

Your price: $13.00 each


---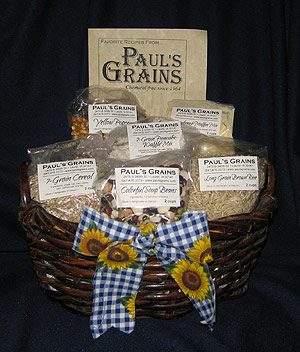 Best Sellers Sampler Pack
This Sampler Pack includes six of our most popular items (about 4 servings of each):
You'll also get a booklet with delicious recipes specially suited for these items -- favorite dishes that our family has enjoyed for years. Various tips and ideas for using these products are also included.

Total shipping weight is 4.6 pounds. Basket not included.

Your price: $15.00 each



"It was fun to try some new things, and we really loved everything in the package! ...We had so much fun with the sampler package..."
--Tammy

---