Photos of Our Farm
These photos were taken throughout 2007.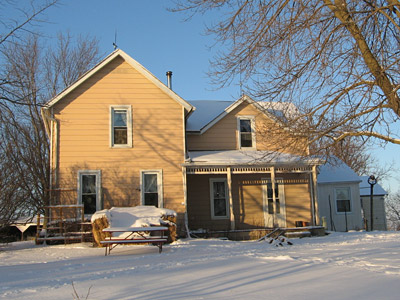 Farmhouse in the snow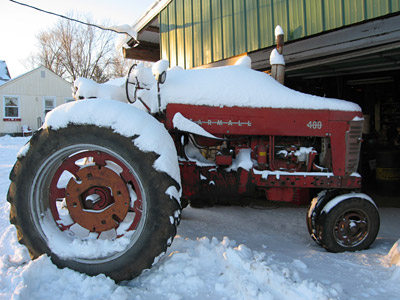 Cushy ride... ;-)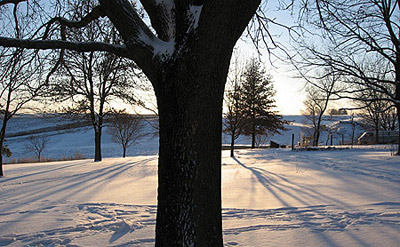 Fresh snowfall, January 2007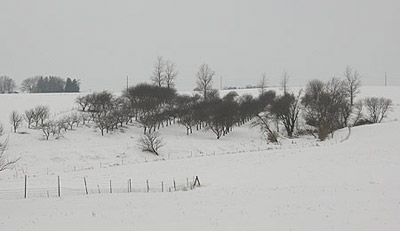 One of our apple orchards, January 2007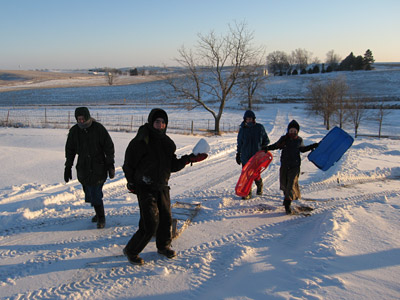 We have the best sledding hills here on our farm!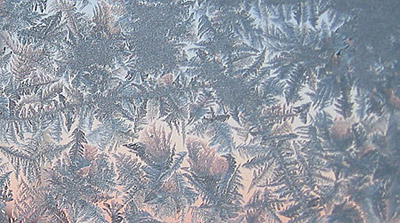 Frost on the warehouse window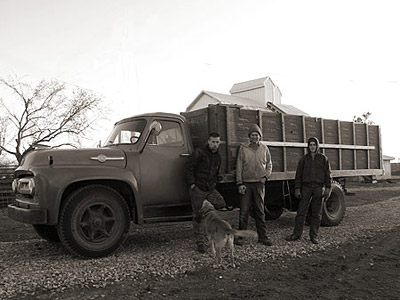 Joseph, Steve, and Daniel with Joseph's vintage Ford F-750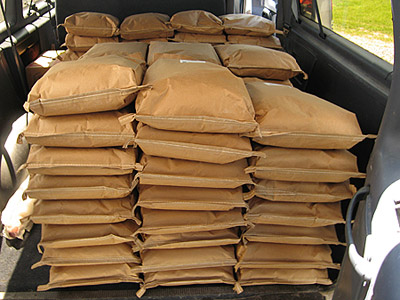 A large order of 7-grain flour and cereal, ready for UNFI pickup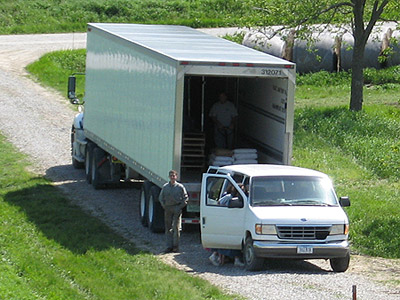 Loading the UNFI coop truck, May 2007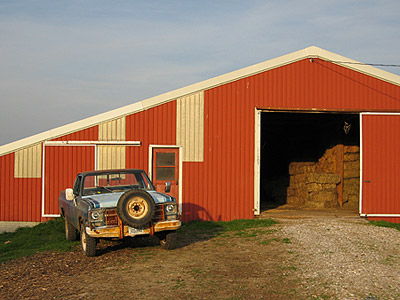 A peaceful afternoon...
Sunset on May 1, 2007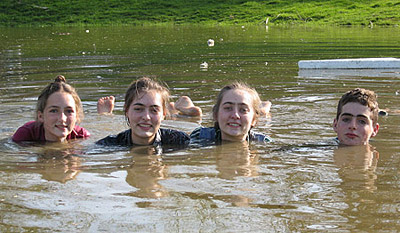 Swimming in the pond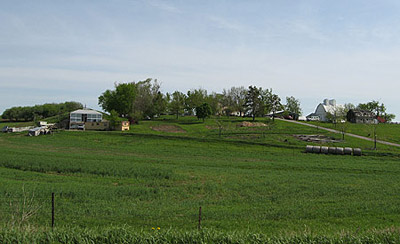 Southern view of the farm, May 9, 2007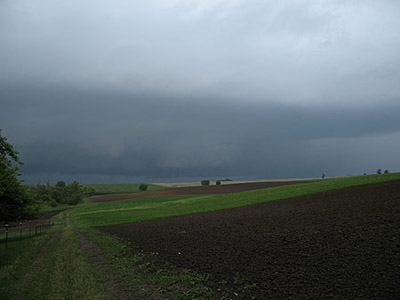 Approaching thunderheads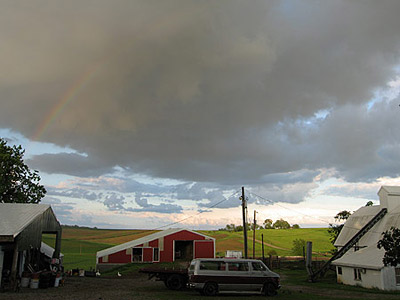 After the storm...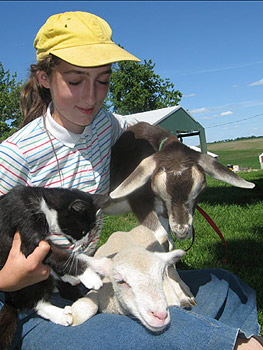 Rachel with her pets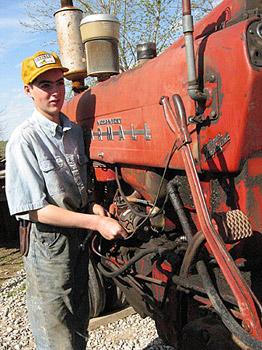 Daniel tuning up Uncle Russ' Farmall 400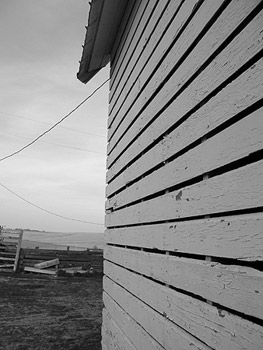 Corncrib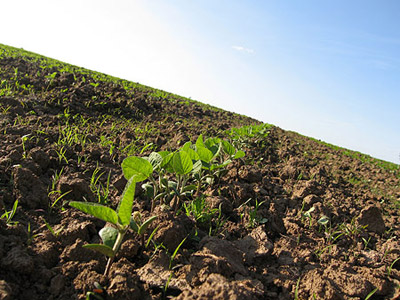 Soybeans: they be a-growin'!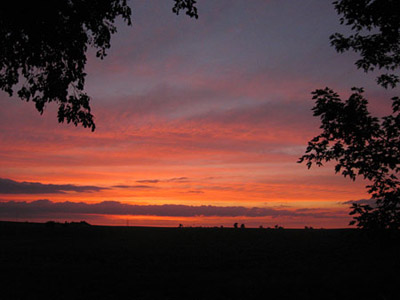 June 28 sunset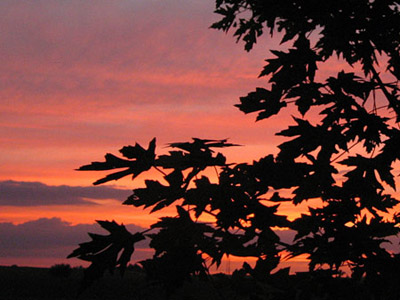 June 28 sunset
Waiting...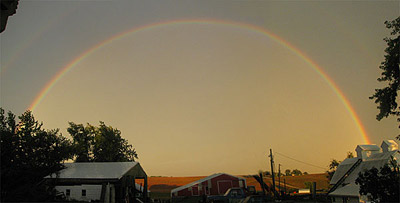 God's promise of faithfulness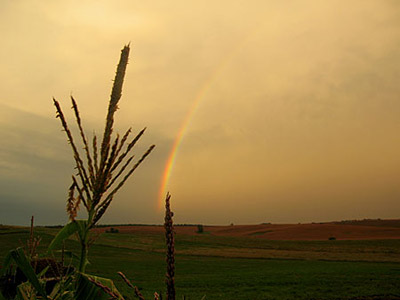 Rainbow and corn tassels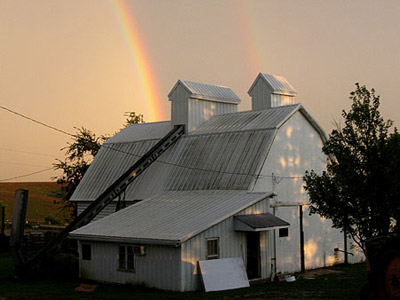 Rainbow and corncrib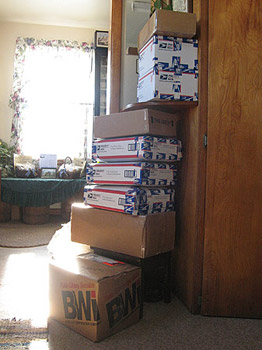 A stack of orders ready to go out in the mail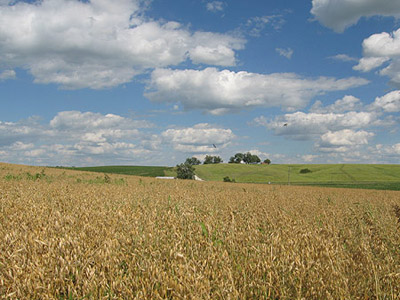 The oat field in mid-July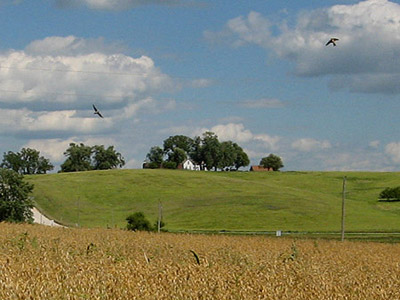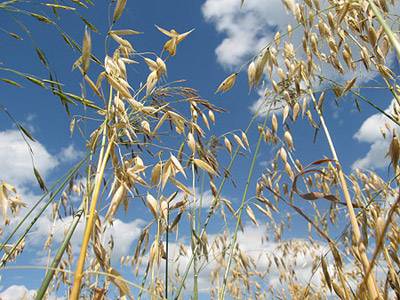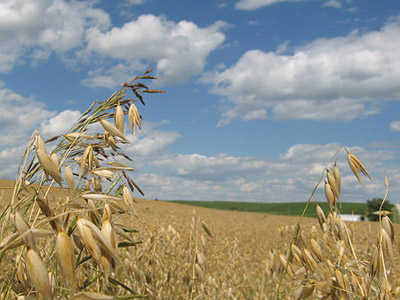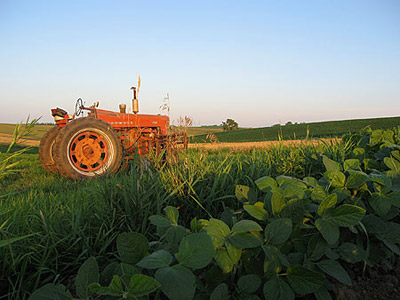 Soybeans and Farmall 400, mid-July.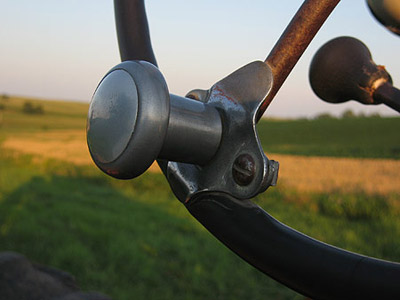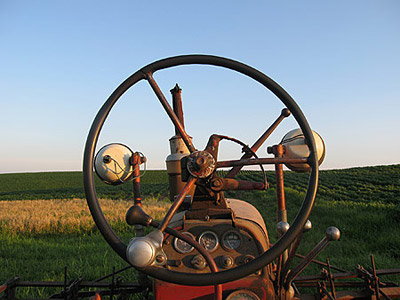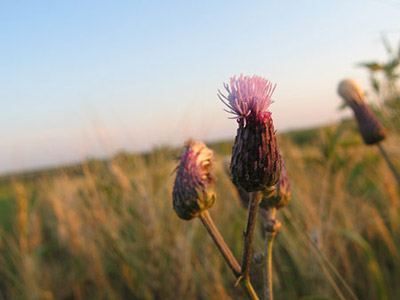 Beautiful thorns...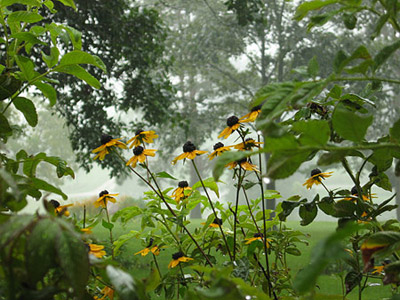 A rainy August day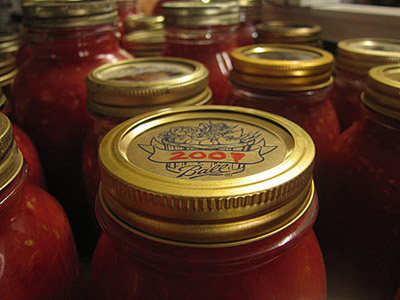 The fruit of our labor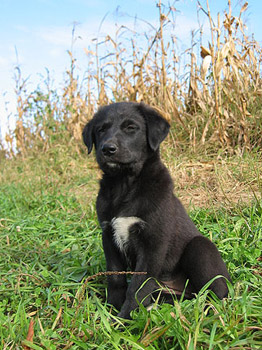 Patience as a puppy, September 2007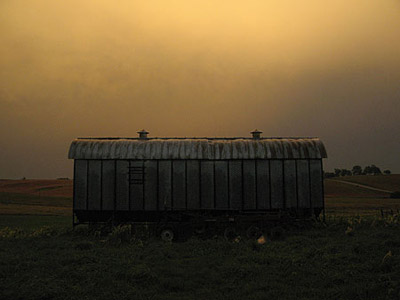 After the storm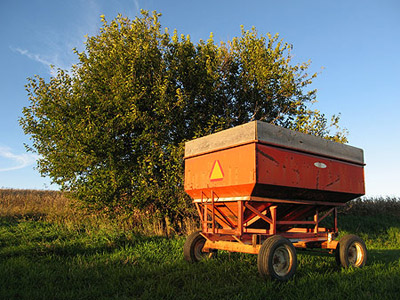 Waiting to be filled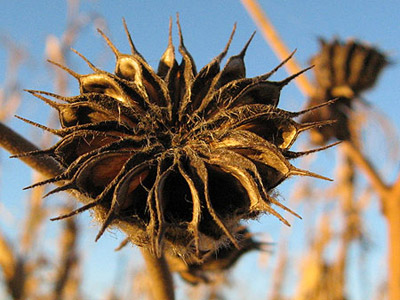 Beautiful buttonweeds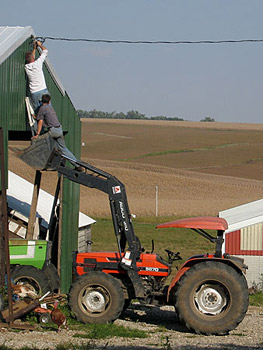 Joseph and Dainel fixing an electric wire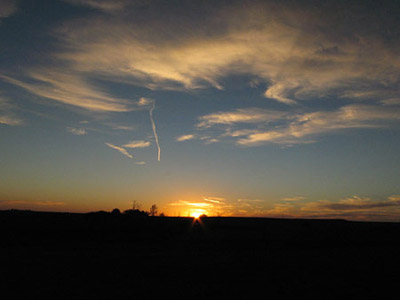 October sunset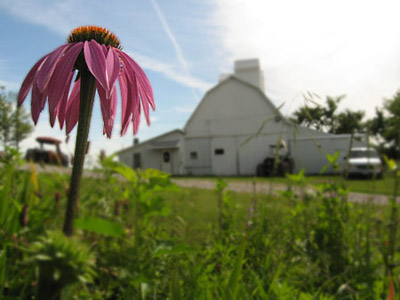 Coneflowers in front of the crib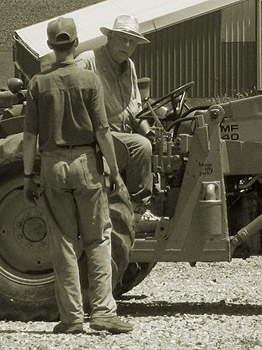 Daniel and Great-uncle Dave, talking tractors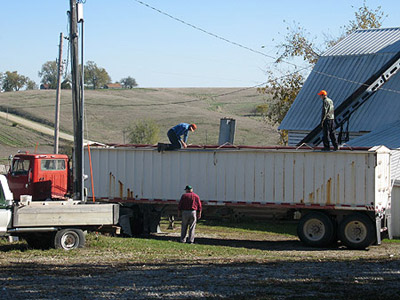 Unloading a semi of wheat from another organic farmer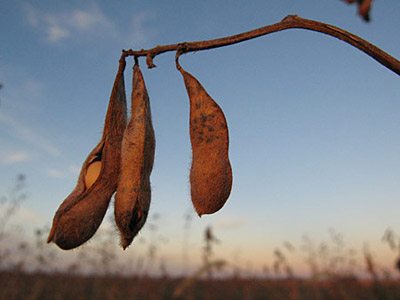 Ripe unto harvest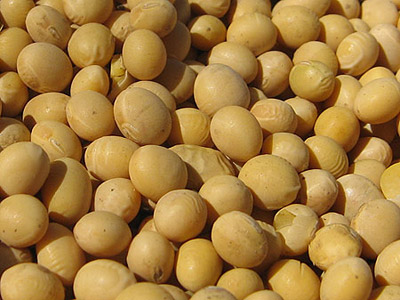 Fresh, organic gold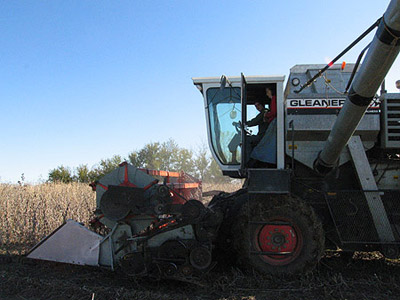 Daniel and Rachel combining soybeans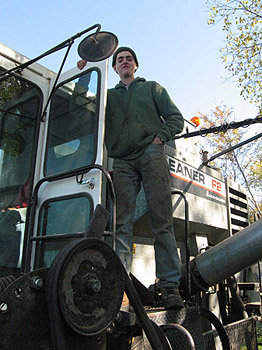 Combining is one of Daniel's favorite jobs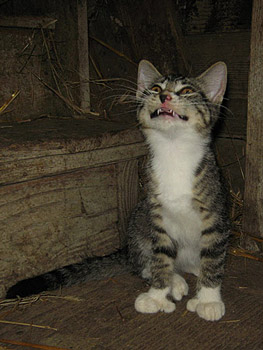 Is that a smile or a grimmace?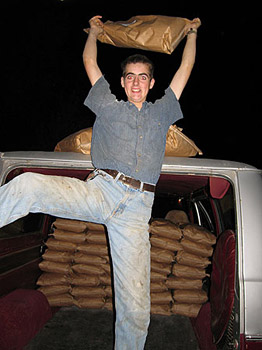 Daniel having fun tossing around the 25-lb. UNFI bags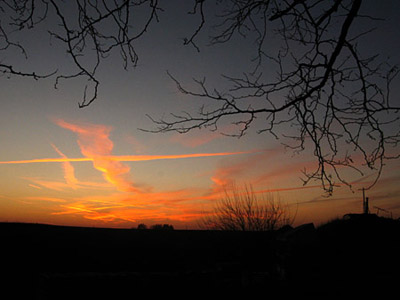 November sunset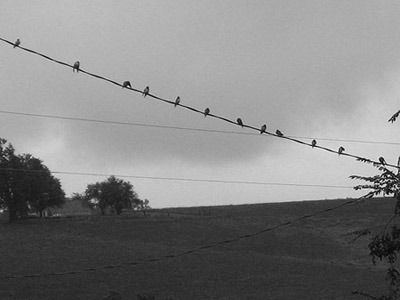 A birds-eye view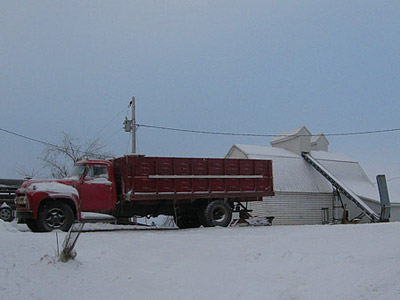 Early winter snowfall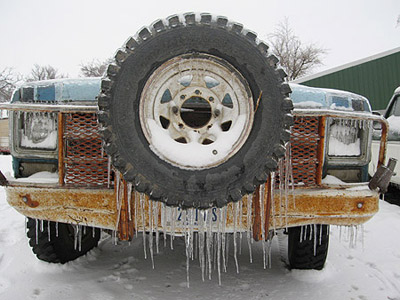 December ice storm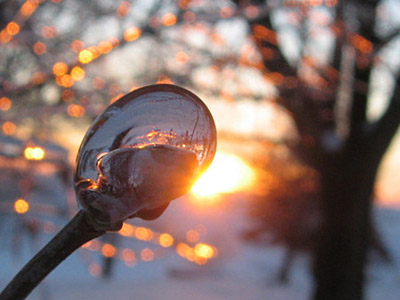 Tree buds encased in ice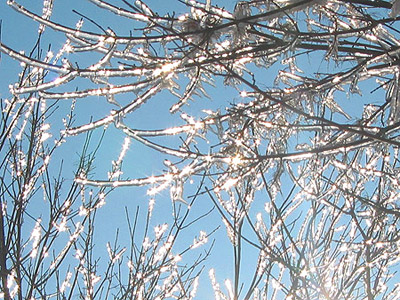 Gloriously glittering trees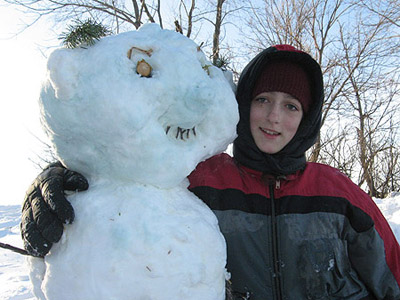 Rachel's new friend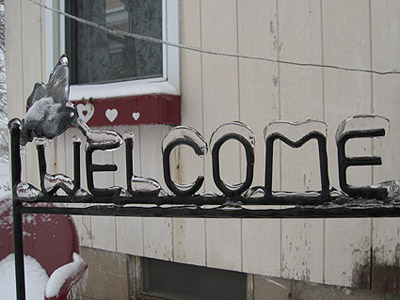 Y'all come and see us when you can!
---