Photos of Our Farm
These photos were taken throughout 2006.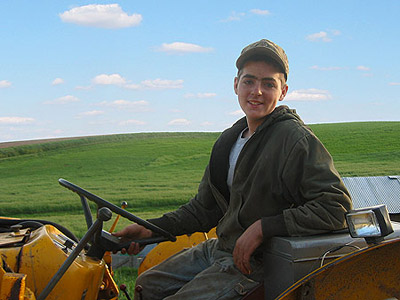 Daniel and his first tractor, nicknamed 'Fergy'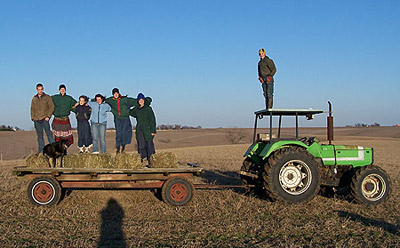 At the highest point of our farm, with friends, March 2006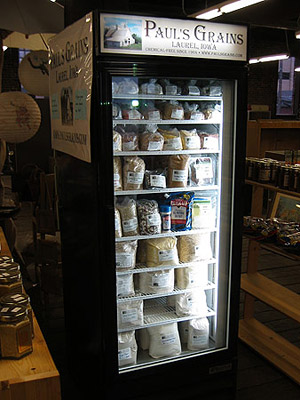 Paul's Grains cooler at a retail store in Des Moines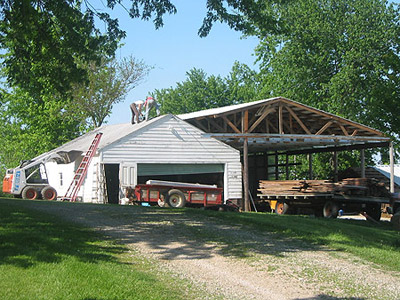 Rebuilding the machinery shed, spring/summer 2006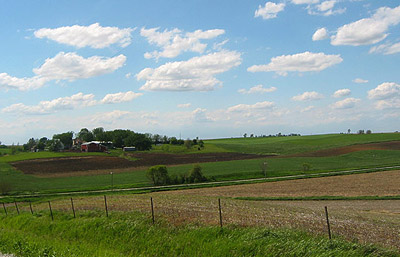 A view of Paul's Grains farm, May 2006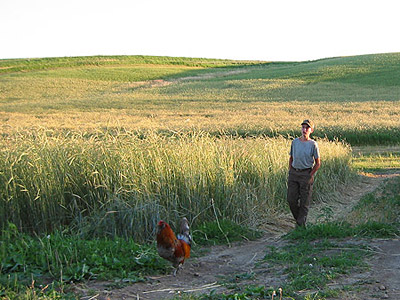 Daniel in the rye field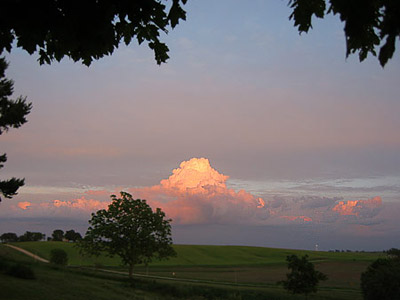 Beautiful Iowa landscape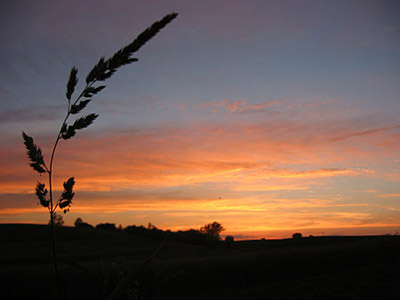 Sunset over our farm, May 2006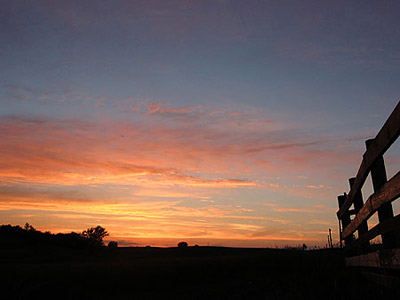 We get the best sunsets here!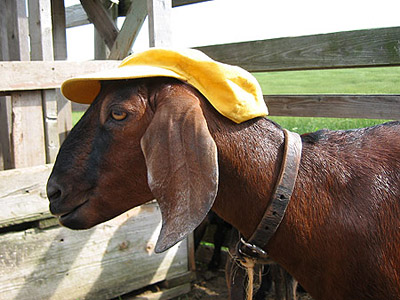 Susanna's goat, looking sharp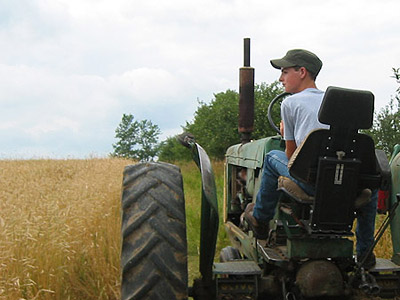 Daniel driving the old Oliver 77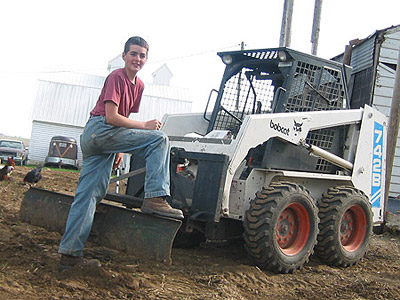 Daniel enjoyed learning how to drive the Bobcat, too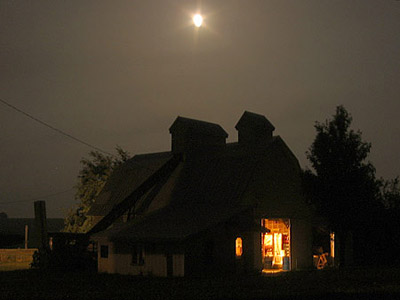 Putting in a late night of work in the crib, under a full moon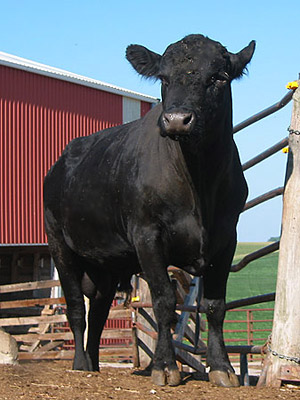 One of our bulls, August 2006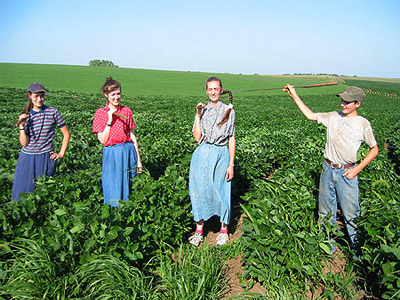 Walking beans is always a fun job!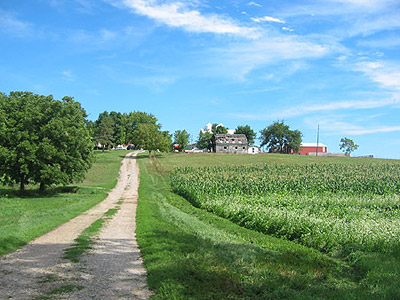 Heading up the farm lane, August 2006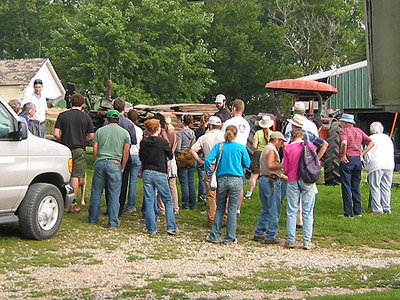 Giving a farm tour to a college class, September 2006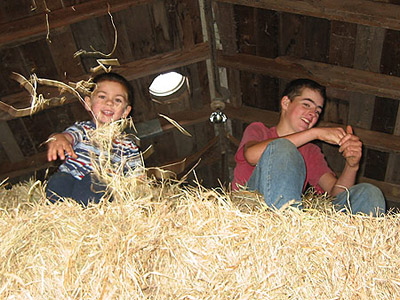 Fun in the hay with cousins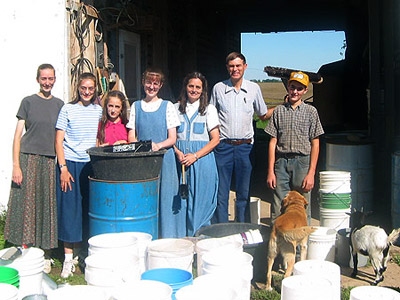 A family picture in front of the crib, September 2006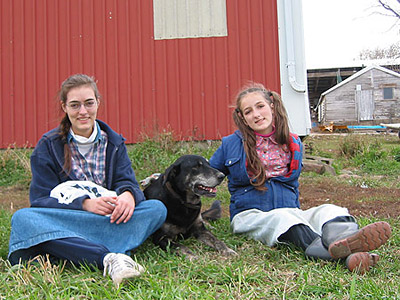 Lydia and Rachel with our dog, Mandie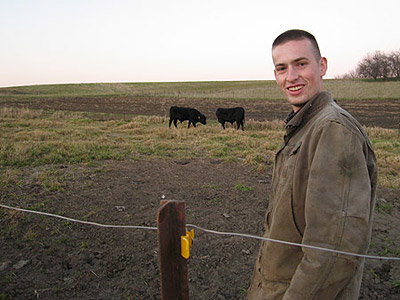 Joseph checking on the cows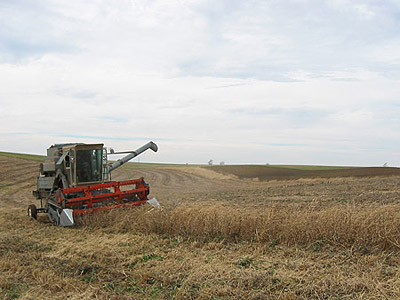 Combining the 2006 soybean crop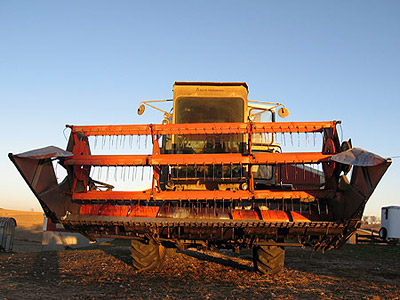 Front view of the combine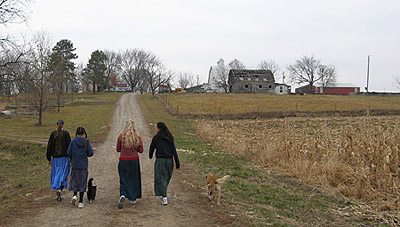 Enjoying an autumn walk with friends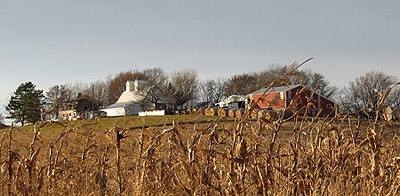 A November view of our farm
---